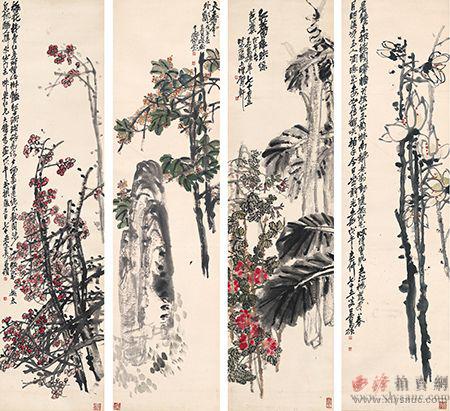 Xiling Yinshe 2014 Autumn Auction·10th Anniversary Auction WU CHANGSHUO FLOWERS

Time: November, 2014
We are looking for: Fine works by Wu Changshuo in his different stages,, including calligraphy, paintings, seal cuttings, manuscripts and works of art.

1.SEND PHOTOS
Please send the photo of your collection to zls@xlysauc.com.

2. MAKE AN APPOINTMENT
After preliminary selection, we will contact you and make an appointment with you for further examination.

3.SIGN A CONTRACT
If we decide the work conforming to the requirement, we will sign a contract with you.

NOTE
We are entitled to decide whether the work can be on display ultimately.