The first Xilingyinshe shaoxing artwork auction come to a successful close as its gross turnover and closing ratio hit 56.62 million and 84 percent respectively on April 23rd. Following Yangzhou Jade carving auction, which scored a victory previously, the Shaoxing auction not only succeeded to admiration, but also gained considerable popularity among artwork collectors. In the forthcoming new decade, XLPM will secure approbation of auction circle, and in addition, expressing the unique collection disposition and profound cultural heritage in areas south of Yangtze river by adopting the policies of being open-minded, going public and normalized development.
Manuscripts and ancient books received with adulation
The first Xiling Yinshe Shaoxing auction, is cordially dubbed as an auction at home by local art followers and collectors. Coasting on Shaoxing's innate artistic atmosphere and local celebrities in history, the special sale of manuscripts of Chinese and International celebrities with profuse Shaoxing elements is eagerly anticipated. As a result, the very sale closed with a stunning closing ratio of 92 percent which has been a success from the very start as eleven autograph letters signed to Chen mengxiong by Zhou Zuoren, aroused great attention in the previous viewing among media, have all been unlocked by bidders one after another. The lot on the back cover, an autograph letter signed to Deng Xiaoping by Zhou Enlai with the estimated price at 60 thousand, realized at 862.5 thousand in a seesaw bidding battle and hammered down by a telephone commissioned customer. In the reserved yet elegant sale of ancient books and rubbings, the lot-Rubbings of Maogongding collected by Sun Guicheng start bidding at 80 thousand and realized at 1495 thousand. Besides, in the sale of Chinese painting and calligraphy, the lot-Bathing horse under willow tree by Ren Bonian realized at 1.725 million. What a splendid scene of ancient art style in Shaoxing. Other sales such as Chinese ancient paintings and calligraphy, Chinese folding fans and refined articles in study all made marvelous auction records as well.
Forge brand value on the basis of study and regional dialogue
Upholding the enterprise tenets of authenticity and transparency, XLPM is doing its utmost in spreading scholar's lifestyle in a broader extent with a wide cultural vision. A new chapter for Xiling Yinshe brand has started for the sake of further growth as Xiling Yinshe (Shaoxing) Auction Company founded in the home village of supreme calligrapher-Shaoxing. The first Xiling Yinshe Shaoxing Artwork Auction, which actively and routinely joined with China Lanting Calligraphy Festival, will play a great role in enriching market pattern in Shaoxing and its vicinity areas; inspiring the ardor for collection and in the meantime promoting regional economies and some other relevant industries. Without the support and approving of Shaoxing local government, XLPM would not have promoted its influence and the extent of collection. Relied on humanism and substantial cultural deposits, XLPM will definitely quicken the paces of prosperity and maturation for auction market by means of culture propagation, market analysis and study research. Following the success of Shaoxing auction, the getting ready for Xiling Yinshe 2015 spring auction is in full swing, consignments of various categories are continuing. The viewing of 2015 spring auction will be available from July 1st to 3rd at Exhibition Hall of Zhejiang World Trade Center; and auction will be held at Zhejiang Narada Grand Hotel from July 4th to 7th.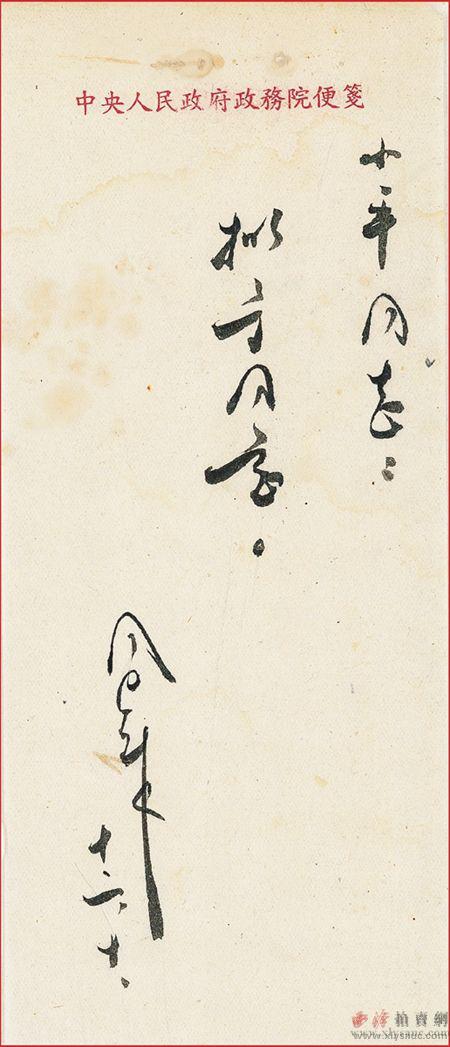 Autograph letter signed to Deng Xiaoping, realized at 862.5 thousand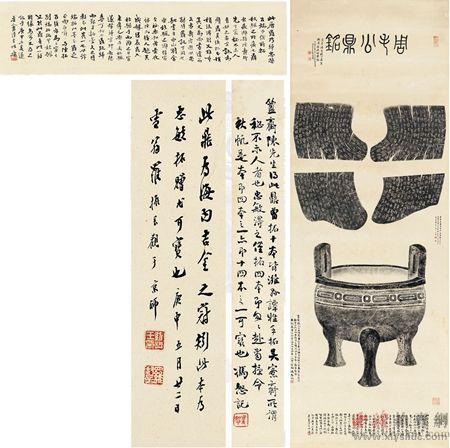 Rubbins of Mao Gongding collected by Sun Guicheng realized at 1495 thousand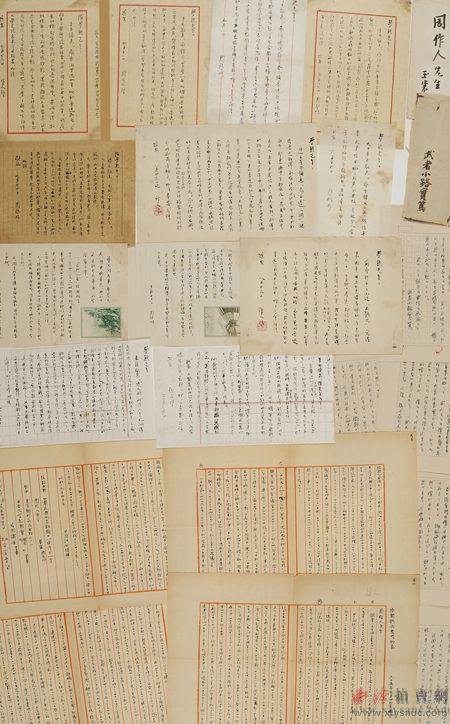 All eleven autograph letters signed to Chen mengxiong by Zhou zuoren have been unlocked by bidders

Bathing horse under willow tree by Ren bonian realized at 1.725 million