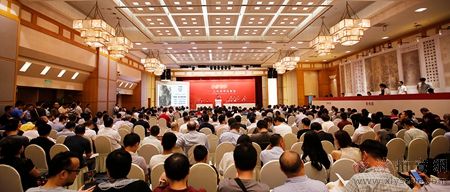 On-site view of 2015 Xiling Yinshe Spring Auction


2015 Xiling Yinshe Spring Auction successfully concluded in the wake of three-day fervent bidding both on and off the sale halls as the gross turnover hit a whopping 932 million and the closing ratio amounts to 85 percent. More than 4,300 lots consigned for months in careful selection were sold in 28 different sales of three parallel auction chambers. In this auction, XLPM even further segment artwork markets based on its former collection categories, which in return gained ratification among auction industries with its sound accumulation and innovation systems. A new decade for XLPM begins, of which it is dubbed as 'the first hammer in South of Yangtze river', has dragged many a buyer to come this auction. In short, 2015 Xiling Yinshe Spring Auction is presented as a grand finale among national spring auctions, not only taking on dynamic scenery in bidding and buying, but also satisfactorily living up to collectors' expectations.
Classical Chinese Painting and Calligraphy Keep No.1 Rank
As a major sale, Classical Chinese Painting and Calligraphy does a great job in which its turnover hit 170 million and the closing ratio amounts to 84 percent. It is worth mentioning that two lots by masters clinched over 10 million RMB respectively. Specifically, Sutra in regular script by Fu Shan is realized at 17,825,000 RMB, and Ode to Country Chu in regular script by Wen Zhengming is realized at 14,950,000 RMB finally. More than 90 percent of the lots in the sale of Chinese Paintings and Calligraphy by Top members of Xiling Yinshe are finalized after rounds of biddings with buyers, especially for those which have more illustration details and clear provenance. The lot Long March created in 1978 by Li Keran,which was illustrated many times by key publishers, realized at the astronomical figure of 79, 350, 000 RMB. The lot, Orchid, Stone, Flowers and Fruits painted by Wu Changshuo in his 80s, illustrated in the Republic of China, previously collected by Wu Changye and provided by the artist's family, was closed at 18,975,000 RMB.


Manuscripts by China and International Celebrities Received Great Adulations
In the category of Celebrities' Manuscripts, the sale of Legacy of Hu E'gong: Highly Important Archive of Anti-Japanese War reached a stunning 100 percent closing ratio. Of which, Zhou Enlai's Remarkable autograph letter signed to Hu Er'gong, starting at 800 thousand, realized at 3,565,000RMB, which set a record for the auction of his manuscripts ever. Besides, many other lots of this sale made marvelous accomplishments either, for instance, Li Jishen's remarkable autograph letters signed to Mao Zedong, Zhu De and Zhou En'lai, broke the auction record of its kind, starting at 80,000 and realized at 667,000. On the other hand, the sale of Manuscripts in honor of the 70th Anniversary of World War Two performed impressively that gets 90 percent closing ratio. In the meantime, the sale of Manuscripts by Chinese and International Celebrities, with the closing ratio of 89 percent, of which the opening lot, the Zheng Xiaoxu's eight-character couplet in official script, starting at 50 thousand, directly followed by 500 thousand, finally clinched at a high 2,415,000 RMB.


A Complete Success Debut for Xiling Yinshe's First Ink-Rubbings Sale
As for unprecedented sale of Xiling Yinshe's First Ink-Rubbings Sale, there are altogether more than 80 lots either categorized by master collection or inscriptions, concluding with a striking record as its total turnover hit 14,370,000 and closing ratio amounts to 93 percent. Moreover, many lots are clinched several times of its assumed prices such as the lots previously collected by Qi Shuyu and Gao Luoyuan, reaching an astounding closing ratio of 95 percent, which mirrors the heated bidding atmosphere in the auction chambers. The key lot, Ink-rubbing of Yan Zu Deng Inscribed by Yang Xie and others is sold at 3,910,000RMB.


Rare and Fine Ancient Books Glittering with Enchantment
The sale of Rare and Fine Ancient Books presents a prominent performance with its stuff such as revised book copies, master's collection books and characteristic books, etc. It is worth mentioning that the lot-Quan Fang Bei Zu Ci Chao Fu Tian Xia Tong Wen, revised by Wu Hufan, Kuang Zhouyi and Mao Guangsheng, previously collected by Wu Hufan, revised by many modern Lexicographic masters, starting price at 500 thousand, finalized at 2,242,500 RMB, which thereupon entitled as the sublime refined study article. In addition, the lot-Zhi Yan Ji, the unique and complete masterpiece written by Weng Fanggang in his old age yet to be published returned to China after its two hundred years of guest staying in Japan, firstly made its debut domestically sold at 1,265,000 RMB eventually.


Refined Articles Welcomed by Buyers
Apart from the aforementioned sales, sales of seal cuttings and works of art remain hot among buyers, the lot, a square Tianhuang Stone Seal of Qing Dynasty, weighed 135g, clinched at 8,050,000 which is about 60,000 RMB per gram. Ten Seals engraved by Chen Julai, Fang Jiekan and Zhu Qishi closed at 2,242,500. The sale of Entertaining Seals by Masters concluded with 100 percent closing ratio. All of the following three sales: Ever Lasting Glory-Refined Articles in the study; Taste of Craftsmanship-Refined Articles in the Study and Chinese Ceramics, hit the closing ratio over 90 percent which expressing a high participation from buyers. The unprecedented sale of Chinese Statues breaks the closing ratio of 94 percent. In the sale of Modern and Contemporary Chinese Oil Paintings and Sculpture, the lot-Red East, with the hammer price of 4,600,000 RMB, broke the artist's auction record and at the same time testifying that the academy stabilizes price and potential value space. The sale of Comics, Illustrations and cartoons by Chinese Masters, closed with 86 percent, of which the lot, Nation Founders by Cheng Lizhi, finalized at 690,000 RMB. An 84 percent closing ratio of Chinese Zisha Wares of Different dynasties proved immensely satisfying, especially for those scholarly Zisha wares.
Highlights Recap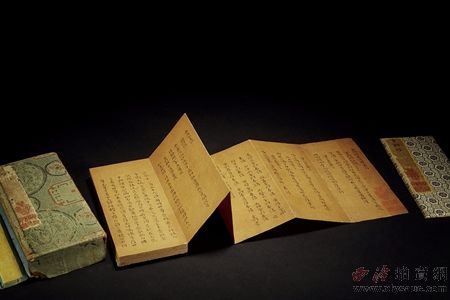 Lot 257 Fu Shan Sutra in regular script Sale Price: 17,825,000 RMB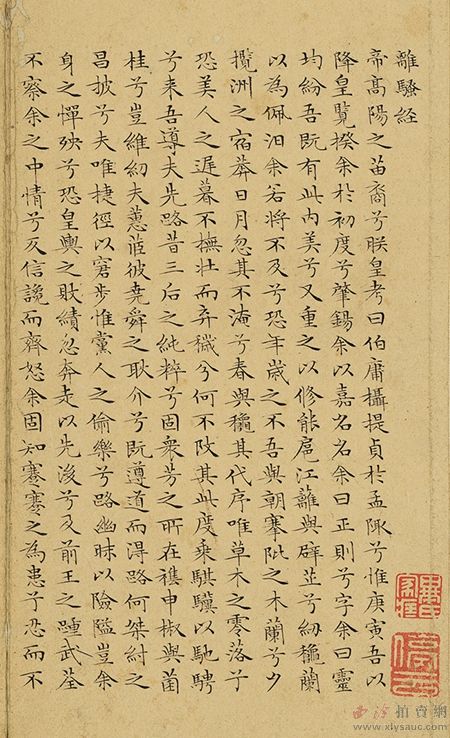 Lot 251 Wen Zhengming Ode to Country Chu in regular script Sale Price: 14,950,000 RMB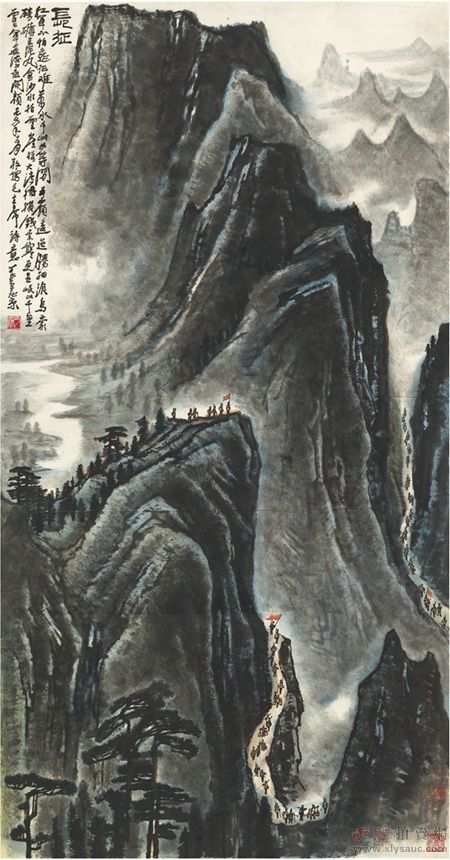 Lot 2754 Li Keran Long March Dated 1978 Sale Price: 79, 350, 000 RMB

Lot 2626 Wu Changshuo Orchid, Stone, Flowers and Fruits Sale Price: 18,975,000 RMB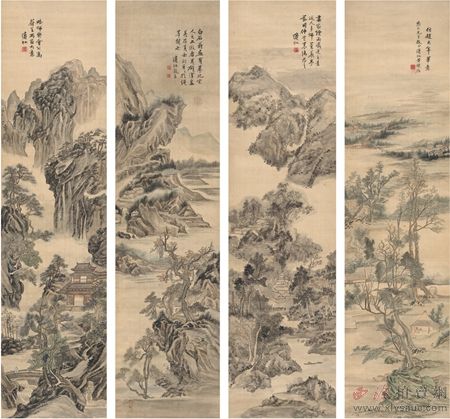 Lot 2649 Huang Binhong Ancient Landscape Sale Price: 9,315,000 RMB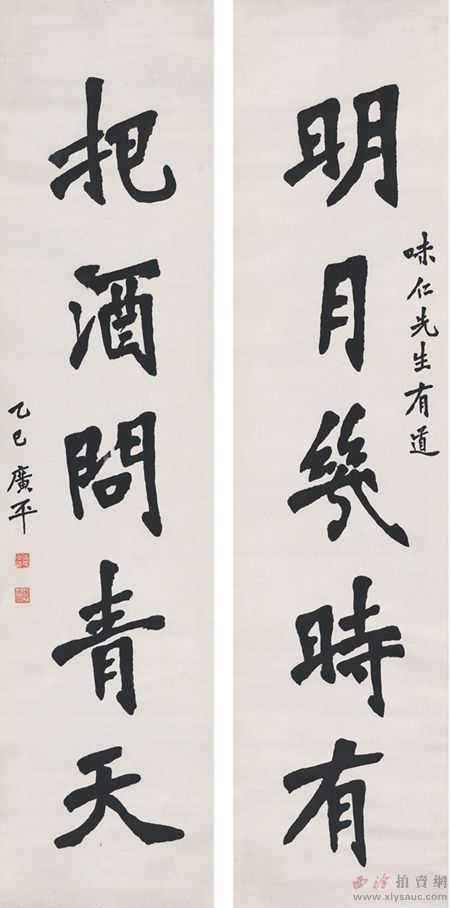 Lot 2656 Hong Yi Five-Character couplet in regular script Sale Price: 3,450,000 RMB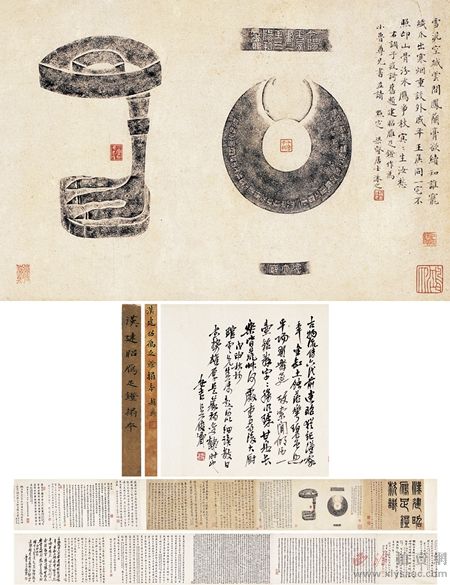 Lot 399 Yan Zu Deng Inscribed by Yang Xie and others Sale Price: 3,910,000 RMB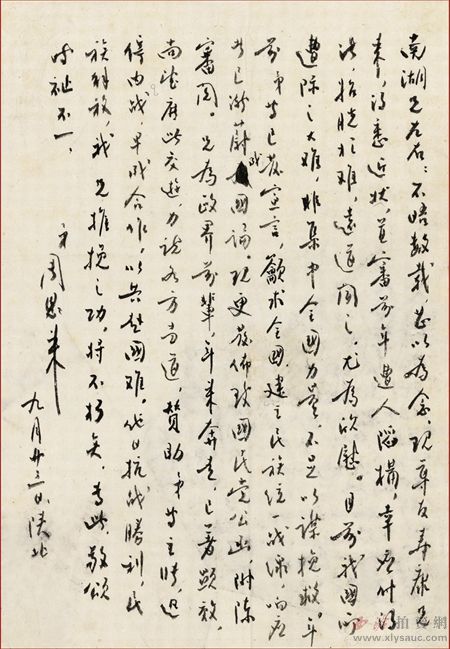 Lot 1940 Zhou Enlai Remarkable autograph letter signed to Hu Er'gong Sale Price: 3,565,000RMB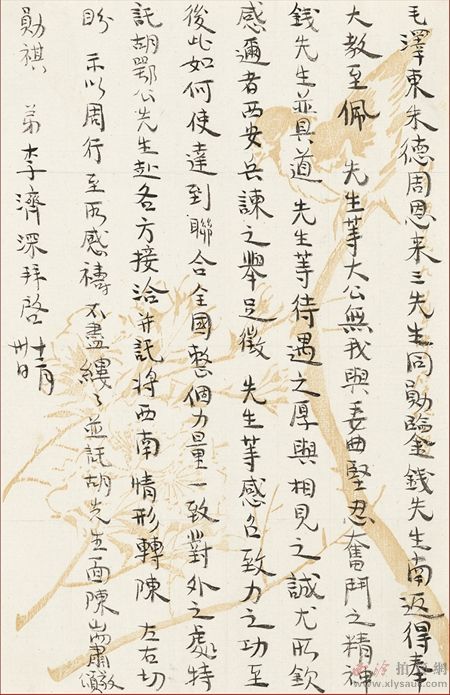 Lot 1921 Li Jishen Remarkable autograph letters signed to Mao Zedong, Zhu De and Zhou En'lai Sale Price: 667,000 RMB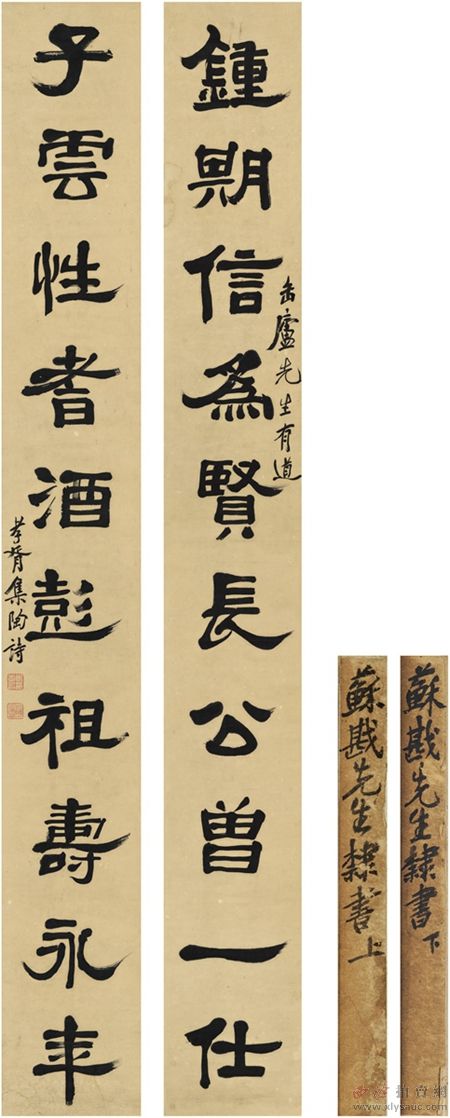 Lot 2081 Zheng Xiaoxu Eight-character couplet in official script Sale Price: 2,415,000 RMB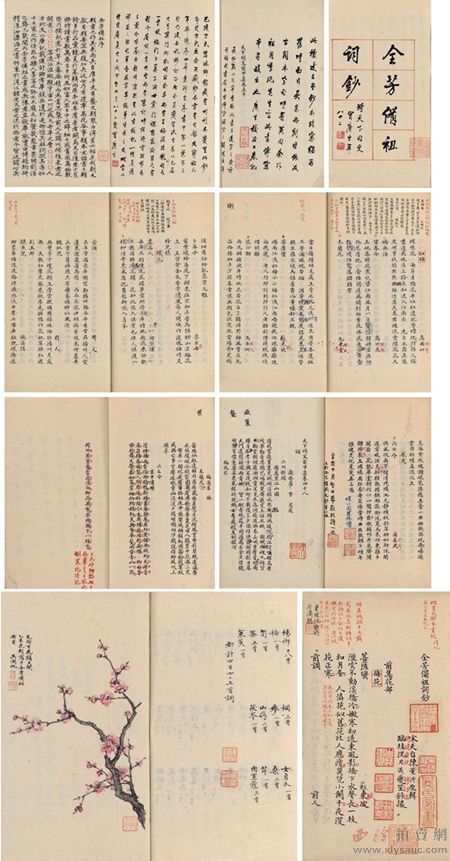 Lot 469 Quan Fang Bei Zu Ci Chao Fu Tian Xia Tong Wen, revised by Wu Hufan, Kuang Zhouyi and Mao Guangsheng Sale Price: 2,242,500RMB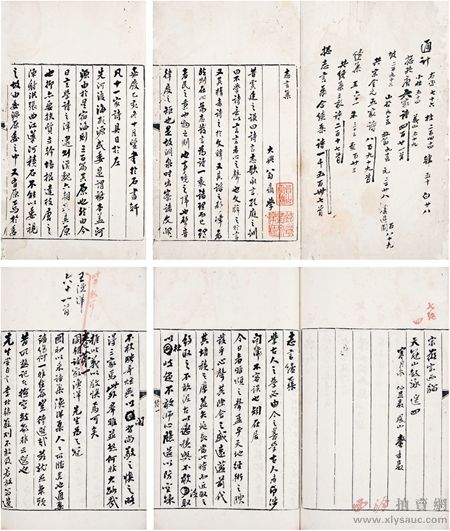 Lot 473 ZHI YAN JI(16 vols) XU JI(2 vols,Manuscript by Weng Fanggang in 1815 Sale Price: 1,265,000 RMB

Lot 476 A CHA MO JING, Hand-copied by Si Shi Dao in 742 Sale Price: 609,500 RMB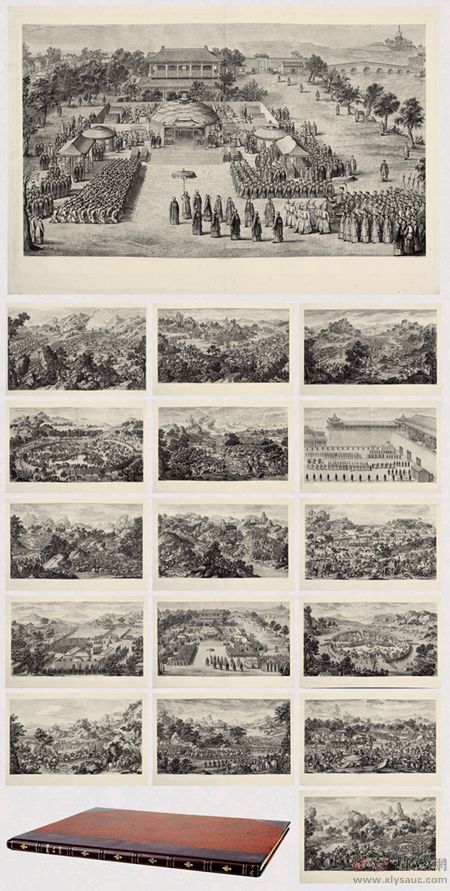 Lot 481 QIAN LONG PING DING ZHUN BU HUI BU ZHAN TU, the original version of copperplate etching in Paris from 1762 to 1777 Sale Price: 966,000 RMB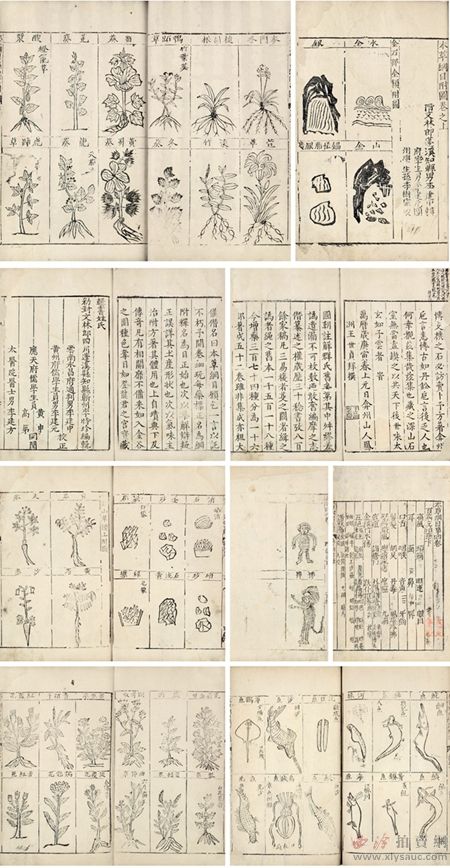 Lot 484 BEN CAO GANG MU, Block-printed by Hu Chenglong in 1590 Sale Price: 322,000 RMB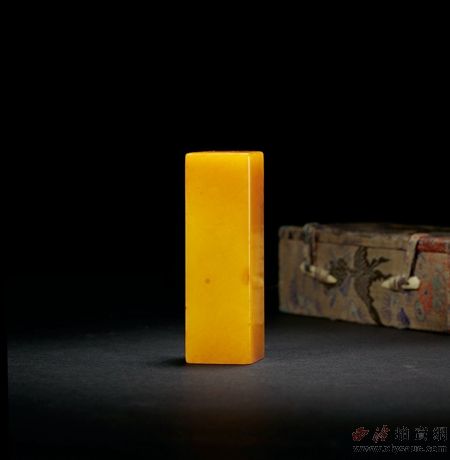 Lot 1532 Qing Dynasty A Square Tianhuang Stone Seal Sale Price: 8,050,000 RMB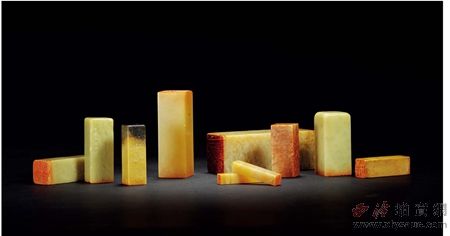 Lot 1715 Ten Seals Engraved By Chen Julai, Fang Jiekan,Zhu Qishi, etc Sale Price: 2,242,500 RMB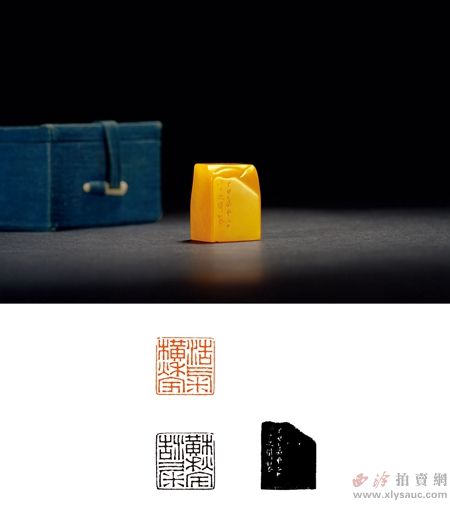 Lot 1617 Qing Dynasty A Tianhuang Stone Seal Carved By Zhao Zhichen Sale Price: at 3,105,000 RMB
Lot 2771 Qing Dynasty A Boxwood Censer With 'Ke Zhai Zhen Wan' Mark Sale Price: 379,500 RMB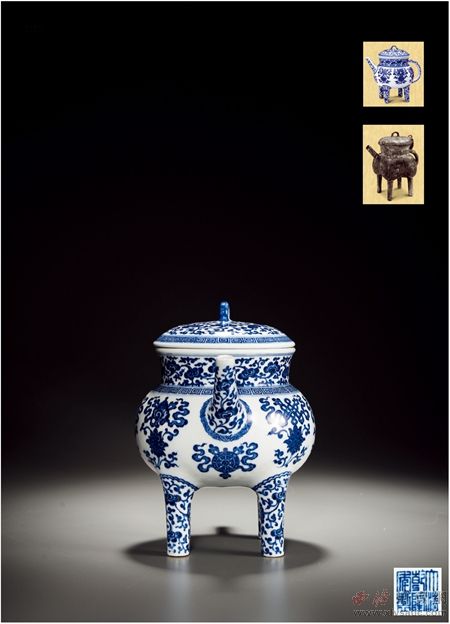 Lot 3167 Qianlong Period, Qing Dynasty A Blue And White Vessel With Lotus Patterns, HE Sale Price: 2,530,000 RMB

Lot 2871 Ming Dynasty or Earlier A 'Zhongni' Style Guqin Collected By Xu Kefang and Renovated By Xu Yuanbai with 'Wan He Song Feng' Mark Sale Price: 1,725,000 RMB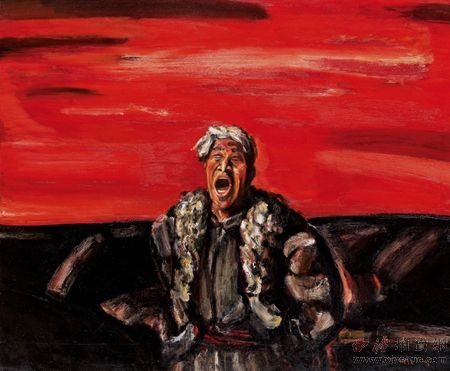 Lot 707 Duan Zhengqu Dongfanghong Sale Price: 4,600,000 RMB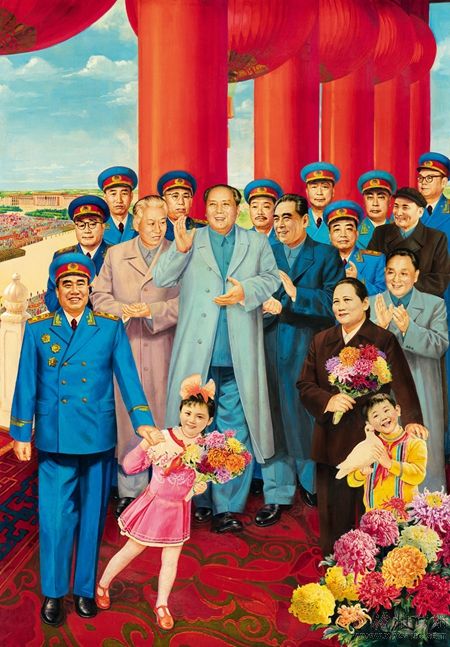 Lot 1424 Cheng Lizhi Nation Founders Sale Price: 690,000 RMB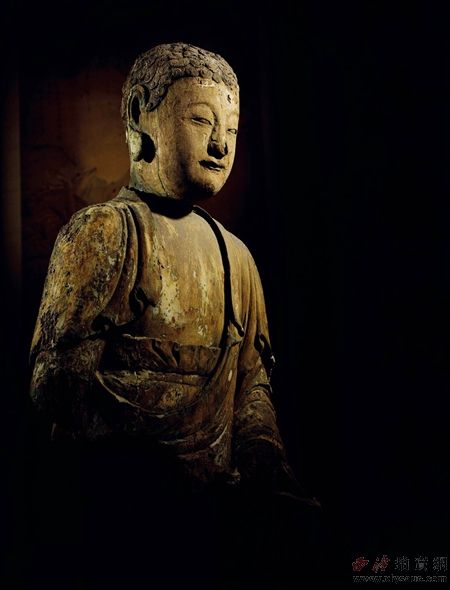 Lot 1306 Before Ming Dynasty A Bust Figure of Buddha Sale Price: 2,070,000 RMB